Smart Home Revolution May 19, 2023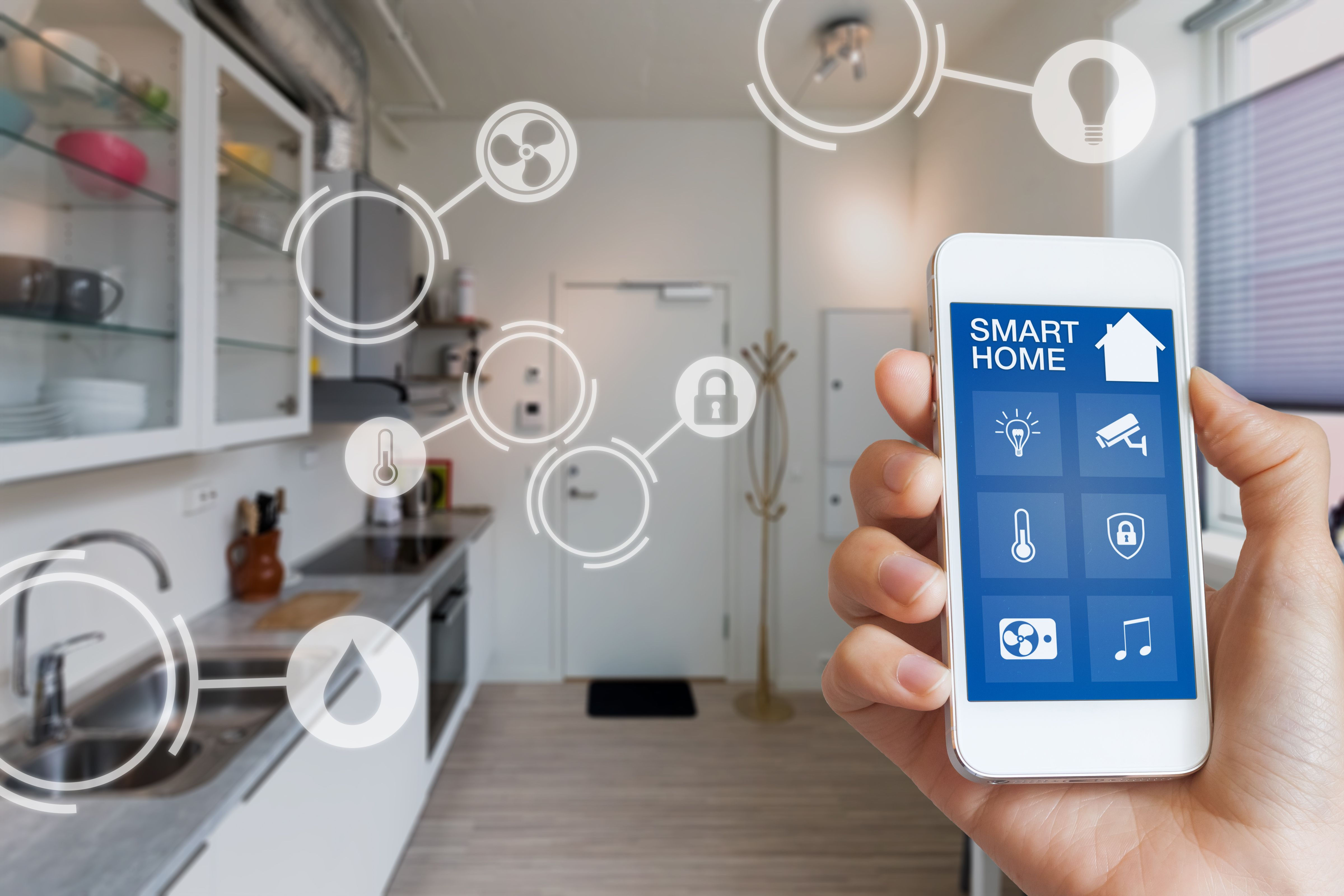 Smart Devices for Residential Homes: Embracing the Future of Modern Living
In today's fast-paced world, where technology is advancing at an unprecedented rate, smart devices have become an integral part of our lives. With their ability to connect and streamline various aspects of our homes, these innovative gadgets are revolutionizing how we live. In this article, we will explore the incredible potential of smart devices for residential homes and how they can enhance our everyday lives.
1. The Rise of Smart Home Automation
Smart home automation has taken the world by storm, offering homeowners a new level of convenience, comfort, and security. From thermostats and lighting systems to security cameras and door locks, smart devices can be seamlessly integrated into our homes, creating a connected ecosystem that simplifies and enhances our daily routines.
Imagine walking into your home, and the lights automatically adjust to your preferred brightness, the temperature adjusts to your desired comfort level, and your favorite music starts playing in the background. With smart devices, this futuristic scenario becomes a reality, turning your home into an intelligent and responsive living space.
2. Intelligent Energy Management
Energy efficiency is a growing concern in today's environmentally conscious society. Smart devices empower homeowners to monitor and control their energy consumption, leading to significant savings and a reduced carbon footprint. Smart thermostats, for example, can learn your preferences and adjust the temperature accordingly, optimizing energy usage without compromising comfort.
Furthermore, smart plugs and power strips enable you to remotely control and schedule the operation of your electronic devices, ensuring they are not left on standby mode when not in use. By intelligently managing your energy consumption, you not only save money but also contribute to a greener future.
3. Enhanced Security and Safety
Home security is a top priority for homeowners, and smart devices offer a comprehensive range of solutions to keep your property safe. Smart locks allow you to lock and unlock your doors remotely, providing convenience and peace of mind. Additionally, video doorbells equipped with motion sensors and HD cameras enable you to monitor and interact with visitors even when you're away from home.
Furthermore, smart smoke detectors and carbon monoxide alarms can detect potential hazards and send alerts directly to your smartphone, ensuring the safety of your loved ones. With these advanced security features, you can enjoy a greater sense of security and protect what matters most.
4. Effortless Entertainment and Connectivity
Smart devices are not limited to practical functionalities; they also enrich our entertainment experiences. Smart TVs equipped with voice recognition technology allow you to control your favorite shows and movies with simple voice commands. They can even recommend new content based on your viewing preferences, creating a personalized entertainment hub.
Moreover, whole-home audio systems enable seamless music streaming throughout your residence, creating a harmonious atmosphere for relaxation or entertaining guests. With smart devices, your home becomes a hub of connectivity, offering endless entertainment options at your fingertips.
5. Streamlined Daily Living
In addition to the aforementioned benefits, smart devices offer numerous conveniences that streamline our daily lives. Smart kitchen appliances, such as refrigerators and ovens, can provide recipe recommendations, track food expiration dates, and even order groceries when supplies run low. Imagine having a virtual assistant that helps you plan meals, manage your schedule, and answer your questions, all through voice commands.
Furthermore, smart home assistants can control various devices in your home, from adjusting the lighting to set the perfect ambiance for different occasions. They can even integrate with other smart devices, such as your home theater system or security cameras, to provide a seamless and immersive experience.
Stop Missing Out: Embrace the Future Today
The rapid evolution of smart devices for residential homes shows no signs of slowing down. As technology continues to advance, we can expect even more sophisticated features and seamless integrations. Imagine homes equipped with predictive analytics that anticipate your needs, and robotic assistants that automate household chores.