Unveiling Colorado's Top 12 Unmissable Attractions May 17, 2023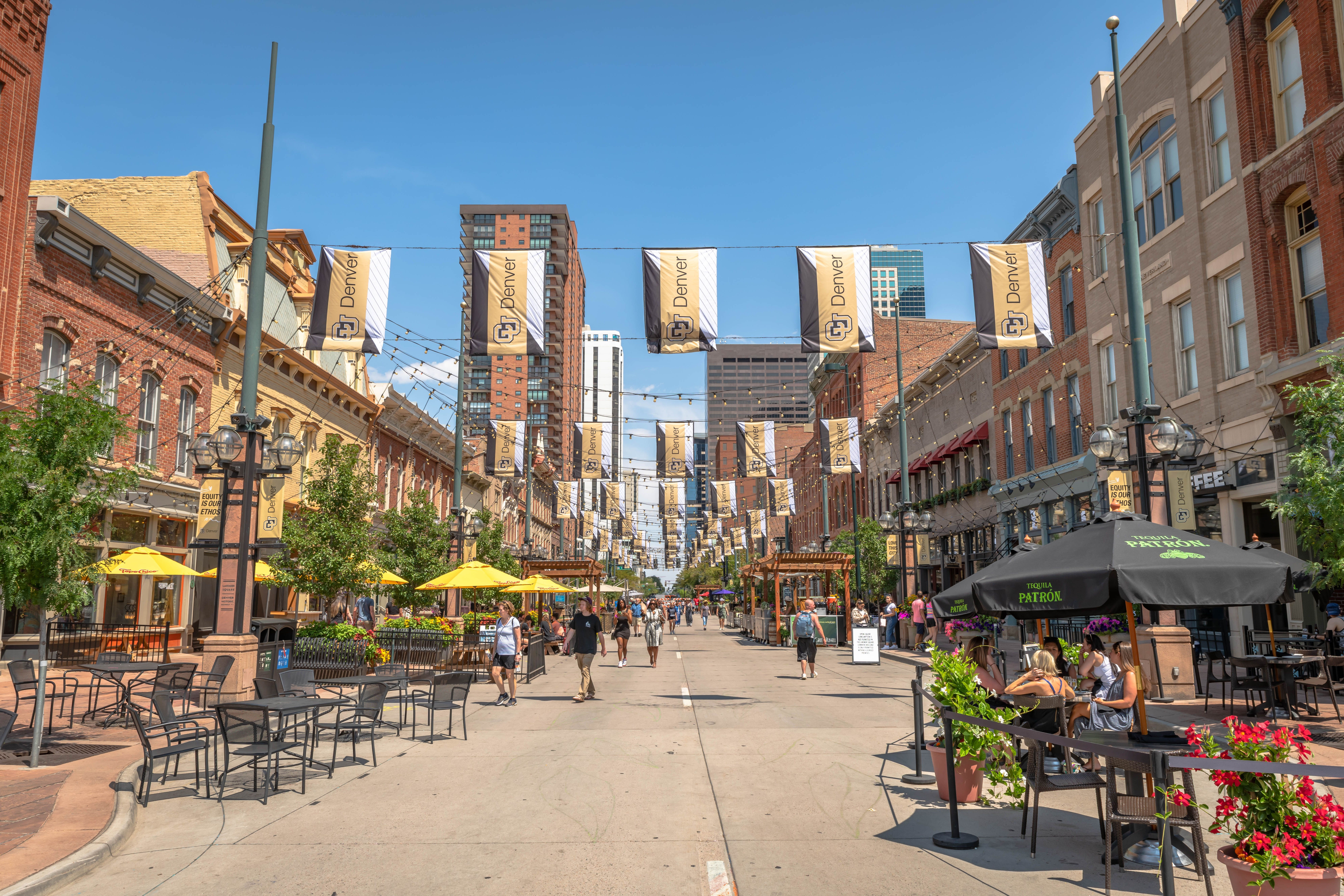 Discovering Denver: The Heart of Colorado
Denver, the mile-high city, sits as an undiscovered gem nestled in the heart of Colorado. This vibrant city, a combination of Old West charm and urban sophistication, invites visitors to immerse themselves in a rich tapestry of experiences. From the city's blossoming culinary scene to its awe-inspiring natural beauty, there's a sense of wonder waiting around every corner in Denver.
1. Larimer Square: Where Denver's History Blooms
Dive into Denver's history by visiting Larimer Square, the city's oldest block. Here, you'll witness beautifully preserved 19th-century buildings, once the backdrop of the Wild West, now buzzing with trendy boutiques, innovative restaurants, and vibrant nightlife.
2. Denver Art Museum: A Cultural Powerhouse
Art enthusiasts will be entranced by the Denver Art Museum, one of the largest art museums in the West. Its vast collections spanning the globe and time offer visitors a window into different worlds and perspectives.
3. Denver Botanic Gardens: Nature's Artistry at Its Best
The Denver Botanic Gardens provides a tranquil retreat within the city's hustle and bustle. Discover an array of exotic and native plants, each section offering a unique, stunning display of nature's artistry.
4. Downtown Aquarium: Denver's Underwater Adventure
Offering an interactive aquatic experience, the Downtown Aquarium immerses visitors in an underwater world. From vibrant coral reefs to mysterious deep-sea creatures, it's a thrilling adventure for all ages.
5. Denver Zoo: A Wildlife Safari in the City
Get up close and personal with over 4,000 animals at the Denver Zoo. Spread across 80 acres, it provides an exciting opportunity to learn about diverse species from around the globe.
6. Denver Museum of Nature and Science: Unravel the Mysteries of the Universe
From dinosaur fossils to space exhibits, the Denver Museum of Nature and Science invites visitors to delve into the mysteries of the universe, making it a must-visit for curious minds.
7. Coors Field: For the Love of Baseball
Catch a game at Coors Field, home to the Colorado Rockies. With stunning mountain views and a lively atmosphere, it's the perfect place for baseball enthusiasts and casual spectators alike.
8. 16th Street Mall: Denver's Vibrant Shopping District
Shop, dine, and enjoy live entertainment at the 16th Street Mall, Denver's mile-long pedestrian promenade filled with an array of shops, restaurants, and street performers.
9. Elitch Gardens Theme & Water Park: Denver's Hub of Fun
Get your adrenaline pumping at Elitch Gardens Theme & Water Park. With thrilling rides, entertaining shows, and a vast water park, it's the ideal spot for a fun-filled day.
10. Mount Evans: Majestic Mountain Getaway
Take a scenic drive up Mount Evans, one of Colorado's 14ers. The breathtaking views from its summit make it worth every bend and twist in the road.
11. Denver's Food Scene: A Culinary Journey
Denver's food scene is a melting pot of flavors. From farm-to-table eateries to food trucks offering global cuisines, every meal in Denver is a gastronomic adventure.
12. Red Rocks Park and Amphitheatre: Music in the Mountains
Experience live music like never before at Red Rocks Park and Amphitheatre. Nestled between towering red rock formations, it's a uniquely Colorado concert experience.
Denver, Colorado's sun-kissed capital, is much more than a gateway to the Rocky Mountains. It's a city where cultural
sophistication meets rugged adventure, offering a diverse range of experiences for every type of traveler. Discover Denver, and find yourself immersed in a world of natural beauty, rich history, and culinary delights. Denver's allure is undeniable, its charm irresistible, and its spirit indomitable.